MUDDY STILETTOS AWARDS 2022
We did it!!! So delighted and incredibly proud that Kimbridge Barn has taken the regional crown in Hampshire & the Isle of Wight to win Best Wedding Venue in the Muddy Stilettos Awards 2022!  These awards mean so much to us as they are voted for by Muddy Stilettos readers and our followers.  So a huge heartfelt and whopping great THANK YOU to each and every single one of you that took the time to vote for Kimbridge Barn.
We were up against some fantastic competition so this is a testament to the incredible work Kris (General Manager), Grainne (Events Co-ordinator) and all the hard-working team at Kimbridge Barn have done for weddings, from our very first wedding in 2019 to the 60th wedding this week (in just 2 trading years due to Covid-19).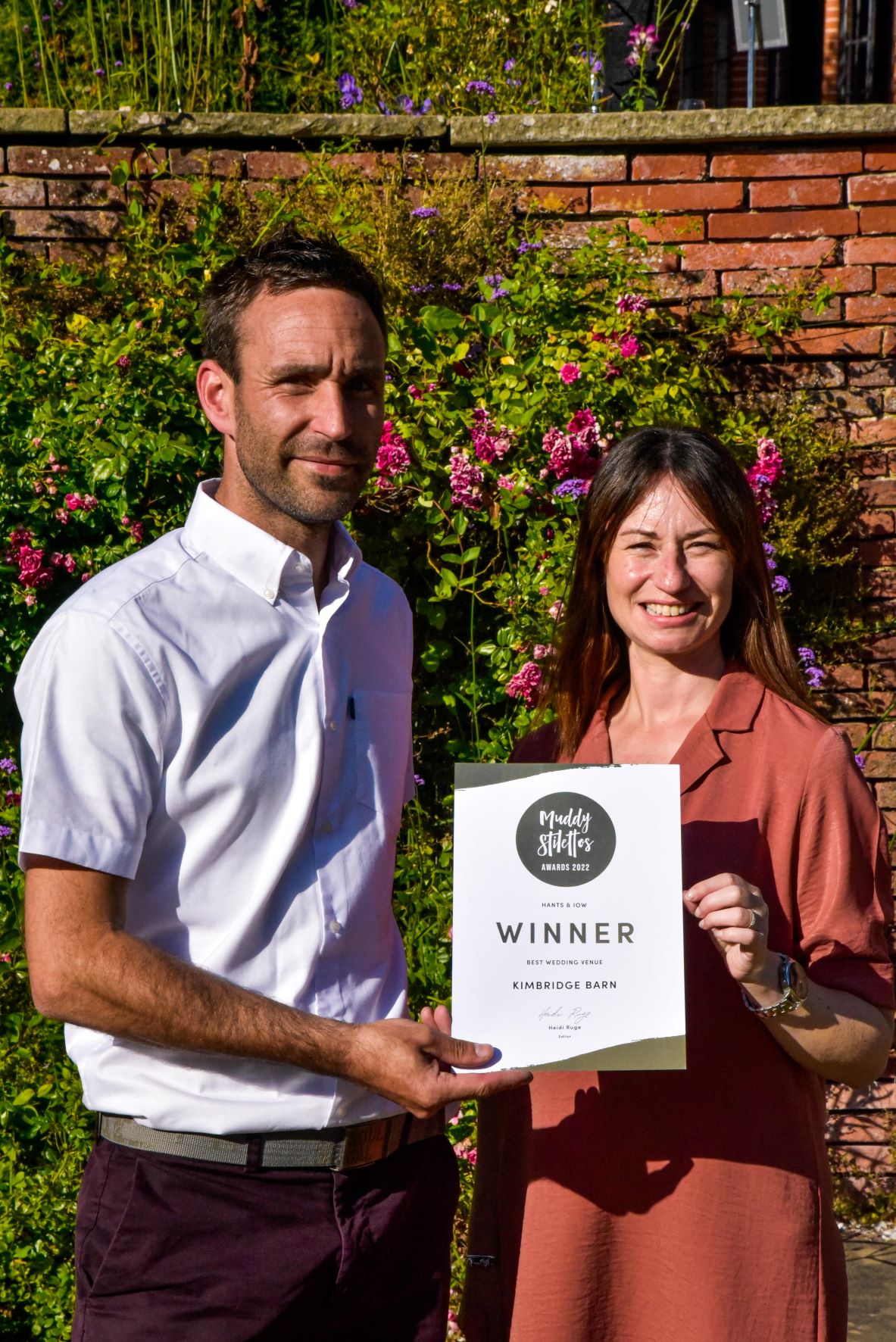 Well done to all the Kimbridge Barn team!