Did you know that when you visit our venues you're not only supporting us but you're also helping the community?
Back in 2013 we knew that we wanted to have a positive impact on the community. We were building a group of venues that offered great experiences, working with our people to deliver excellent customer service, but we could see there was more that could be done. It was then that our Ideal Foundation was born. To date we have raised over £130,000 for local communities and charities including The Murray Parish Trust and Community Roots and our goal is to continue supporting those around us, because we believe it's incredibly important to connect with others and give back to the community that helps us thrive every day. Below you can read more about our Ideal Foundation journey: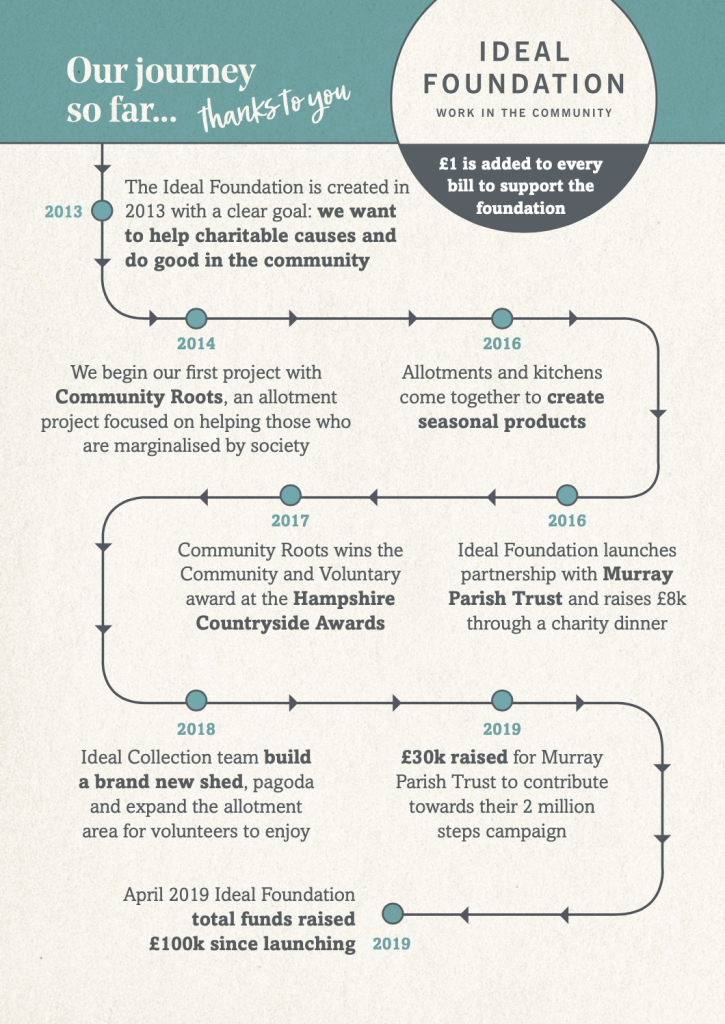 How can you help during COVID-19?
The Murray Parish Trust supports children's emergency services across the South of England by raising money and awareness to support projects at key trauma centres, to enable pioneering research and provide life-saving equipment. On Monday 23rd March they started directing their fundraising towards supporting frontline NHS staff at University Hospital Southampton as they face the unimaginable challenges in the current situation. If you are able to and would like to donate or find out more please visit: https://themurrayparishtrust.com/donate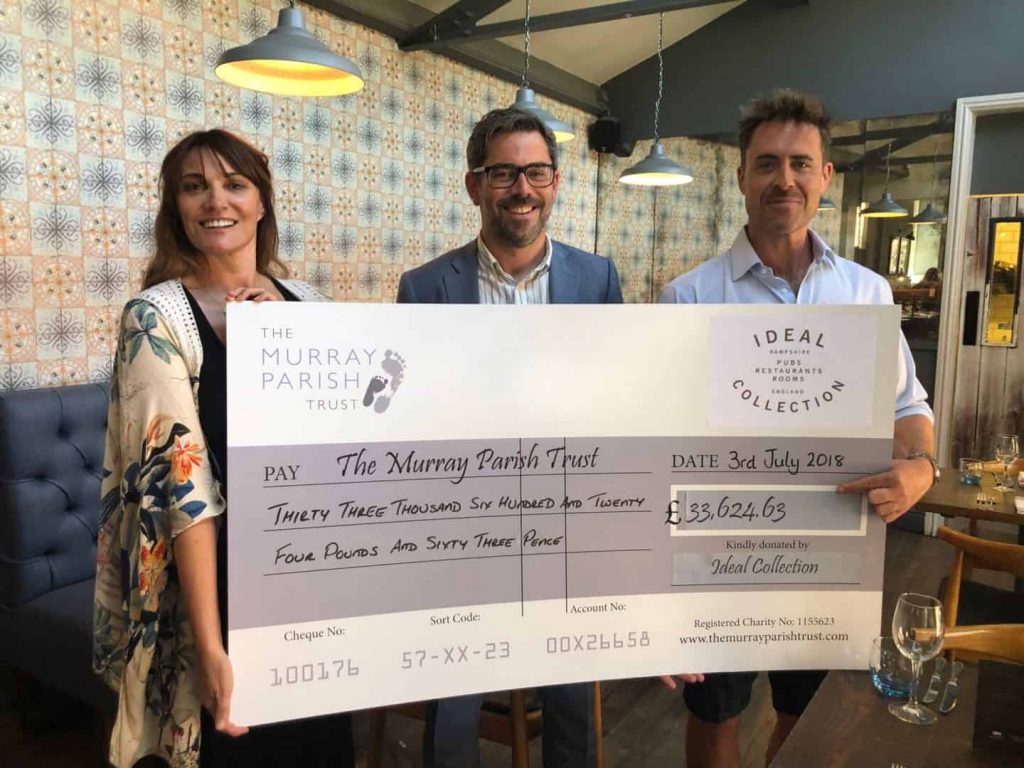 Read more about our Ideal Foundation here