Description
VEGAN NIGHT | THE BOAT HOUSE CAFE, SWANWICK
Come and celebrate Veganuary with us and discover delicious new tastes and textures throughout a three-course menu carefully crafted for one night only as we showcase some of the finest flavours in plant-based food.
Pre-booking is essential to guarantee a table.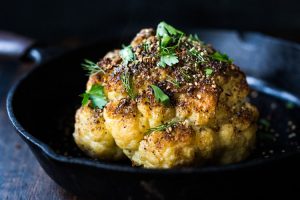 £20 for two courses / £25 per head for three courses
STARTERS
Spiced sweet potato soup, toasted coconut, micro coriander
Orange and saffron braised fennel, pomegranate, quinoa, crispy kale, balsamic glaze
Truffle oil and rosemary marinated king oyster mushroom, celeriac and pear puree, toasted seeds, shoots
MAINS
Lentil Dahl, smoked aubergine, butternut squash, toasted coconut, almonds, gooseberry chutney, flatbread (n)
Harissa roasted half cauliflower, sweet potato puree, tahini and lemon yogurt, crispy onions, coriander (s)
Roasted Jerusalem artichoke and spinach risotto, butterbean and cashew puree, orange zest (n)
DESSERTS
Sticky toffee pudding, toffee sauce, vanilla ice cream (n)
Dark chocolate and avocado mousse, freeze dried raspberries
Jude's sorbet selection
These nights are always very popular so please book your table by simply clicking on the book event button above or call 01489 885745.
Help us reach the vegan community, please do share this on vegan Facebook groups, the more the merrier!