Description
VEGAN NIGHT | THE BOAT HOUSE CAFE, SWANWICK
You asked for it and it's back!  We're bringing the best in plant-based food for another Vegan Night at The Boat House Cafe Swanwick, where we'll show you how incredible vegan food can be with delicious dishes guaranteed to excite the senses and feed the imagination.
Our Head Chef has created this fantastic menu for you to enjoy that's big on flavour, freshly-made in our kitchen with local and seasonal produce.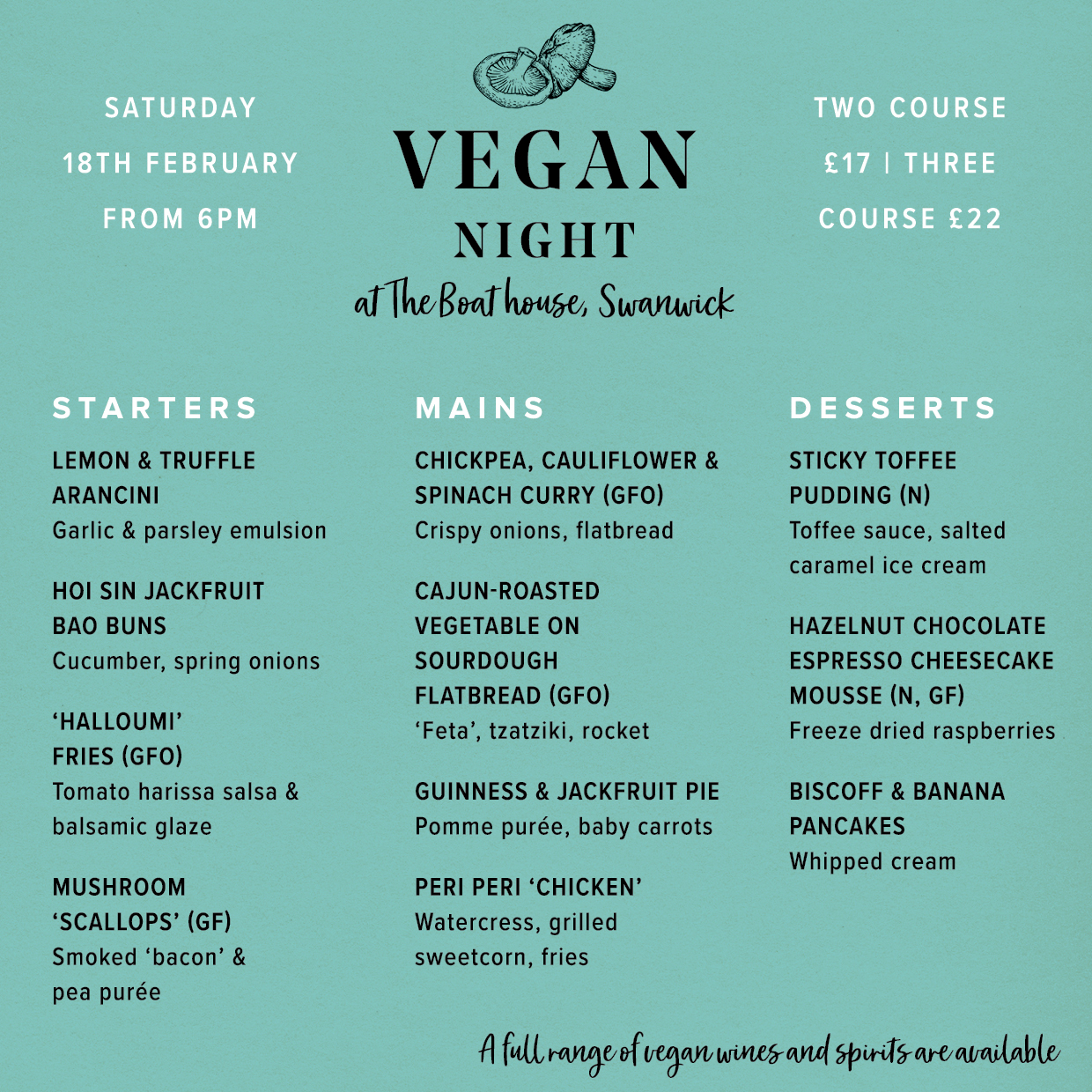 These nights are always very popular so please book your table by simply clicking on the book event button above or call 01489 885745.
Help us reach the vegan community, please do share this on vegan Facebook groups, the more the merrier!