Description
Join us on Thursday 30th November from 6.30pm for our Tales of the Sea Supper Club, in collaboration with Something Fishy, our go-to local fishmonger for the freshest catch of the day!  Prepare your taste buds for a seafood symphony expertly crafted by our talented chefs where each dish is a celebration of the bounties of the sea that promises to tantalise your senses.  Adam from Something Fishy will tell the unique story behind the freshest catch of the day and you'll gain a deeper understanding of their commitment to quality and sustainability.
Get ready to relish the ocean's treasures whilst uncovering the story behind each delectable dish on the menu.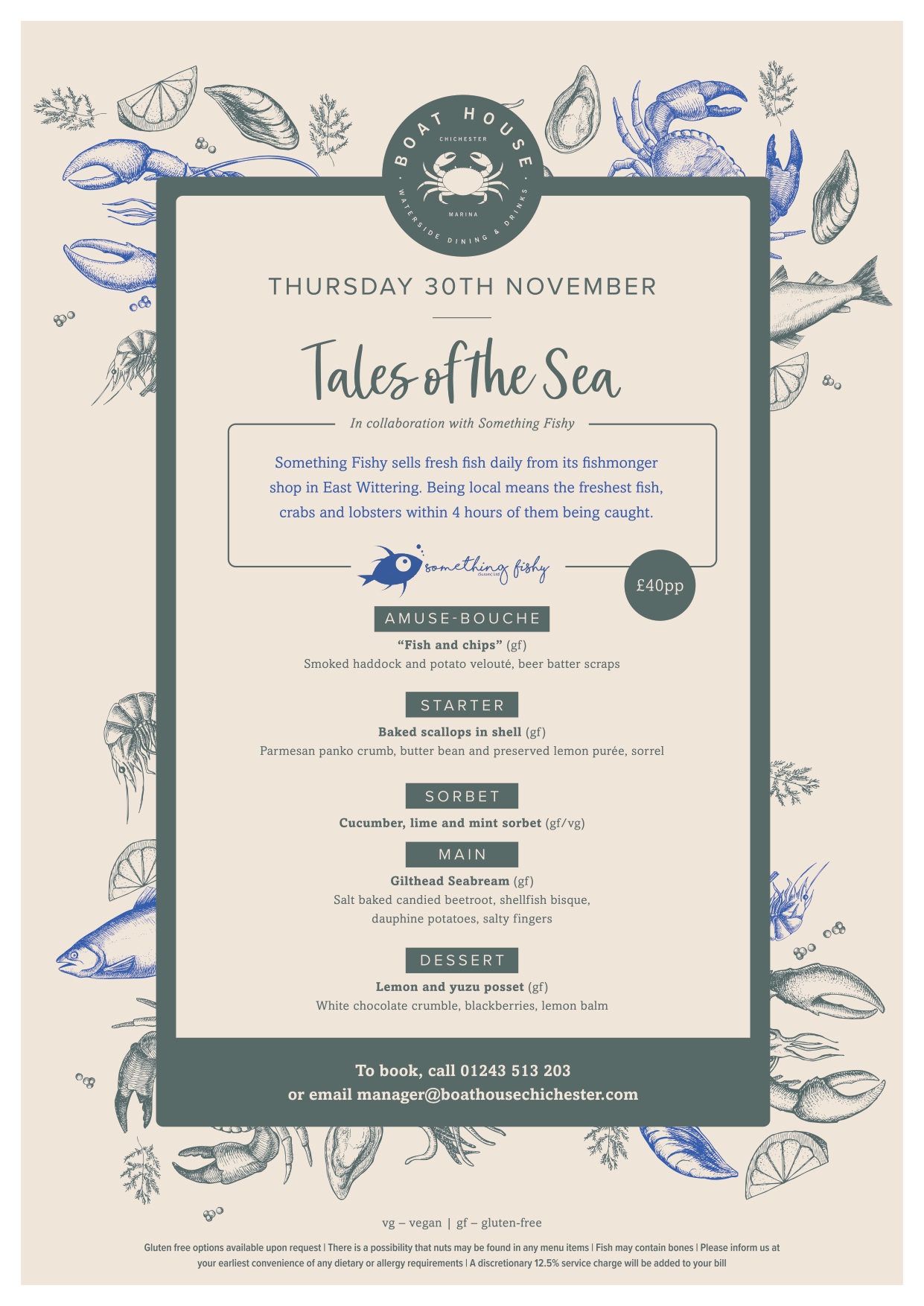 Share this unique evening with friends, family, or fellow seafood enthusiasts—it's the perfect way to celebrate good food, good company, and good times.