Description
Calling all food lovers!
Prepare yourself for an extraordinary gastronomic journey with our Executive Chef Matt Whitfield, where he'll be serving up the best food in Hampshire, where the ingredients are the stars of the show.  Expect big flavours and exquisite attention to detail.
Enjoy a Taste of Kimbridge where we'll be serving a set menu of between 7 and 12 courses.  Your table is yours for the evening, so there's no rush, just relax and enjoy.
Here's a little taste of what to expect: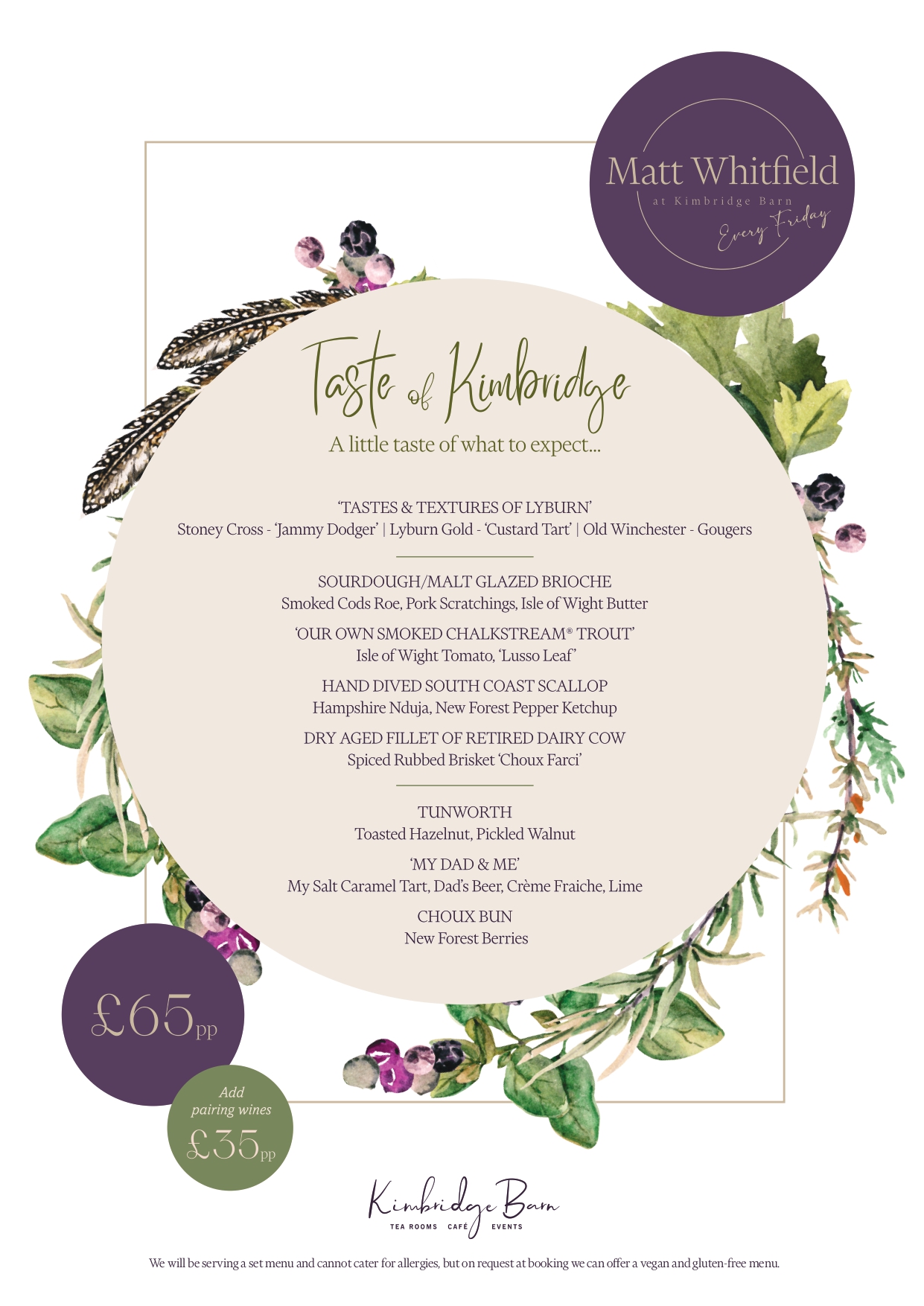 Meet the man behind the magic and take a look at the incredible dishes produced on these evenings.
Come along and enjoy a pre-dinner aperitif or a flight of wines in The Boot Room Bar to prepare your taste buds to be blown away.  You can also enhance your experience with wine pairings from £35.
Book your table between 7pm and 8.30pm.
We look forward to welcoming you along for the night.