Description
KIMBRIDGE BARN DANCE
The event you all voted for is coming…. the Kimbridge Barn Dance!
Dust of your boots and grab your partner for a foot-stomping night of live music from the Buchanan Ceilidh Band and delicious BBQ pulled pork cooked on our authentic firepit and served cowboy style with all the sides.  They'll be a fully stocked watering hole of refreshing beer, cider and jugs of Pimms to get your dancing feet moving.  Yee-haw!!!!!!!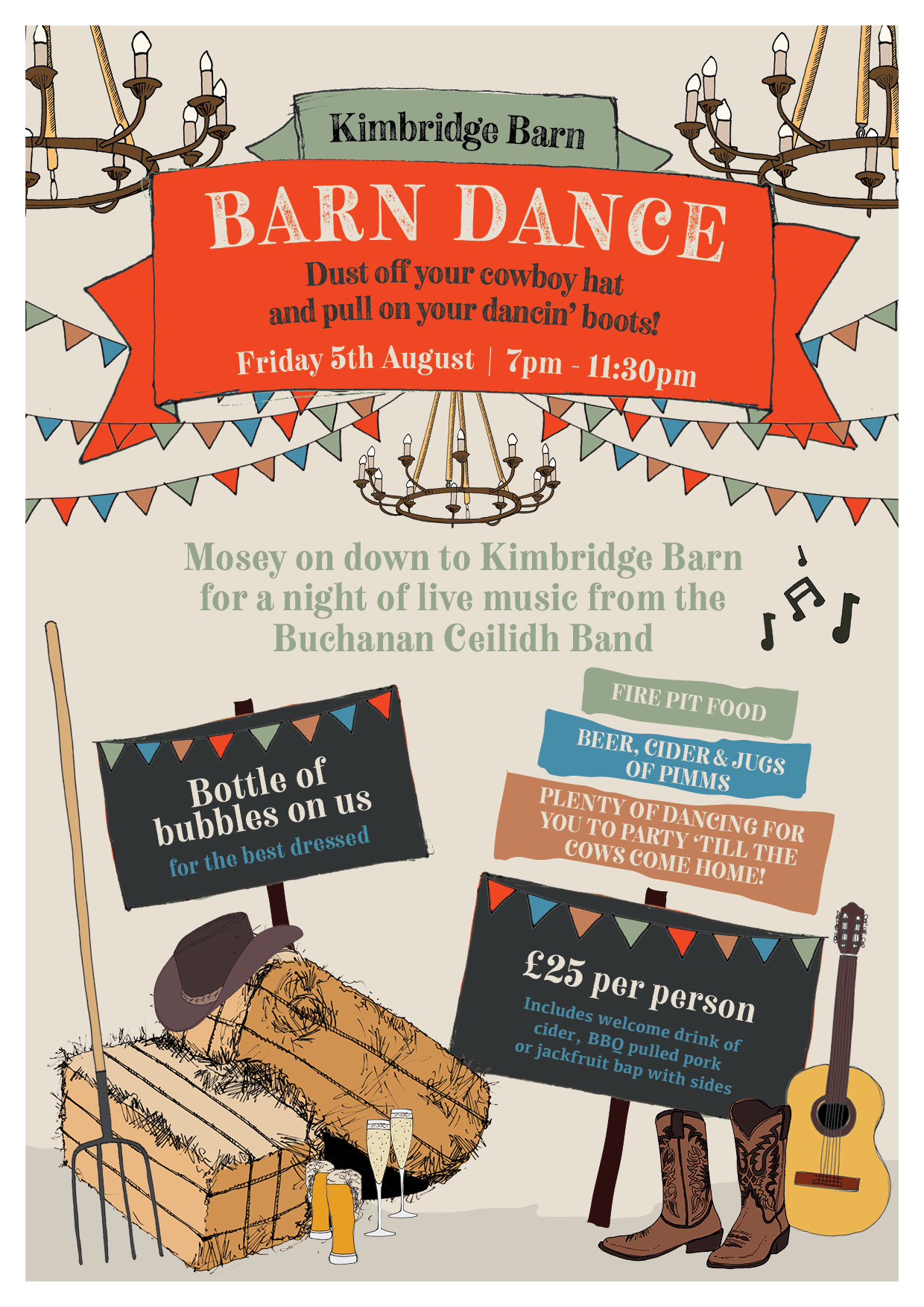 It's going to be a rootin' tootin' great night!
Tickets are priced at £25 person.  Book your tickets via the book event button above.