Description
It's showtime again!
Bring your friends or family for a unique cinema experience at Kimbridge Barn to watch one of the greatest blockbusters of all time; Back to the Future! Watch as teenager Marty McFly travels back 30 years to 1955, with the help of wacky scientist Doc Brown, where he meets his parents as teenagers, but his presence throws things out-of-whack and he must ensure they fall in love and get together or he'll be erased from existence and unable to return back to the future!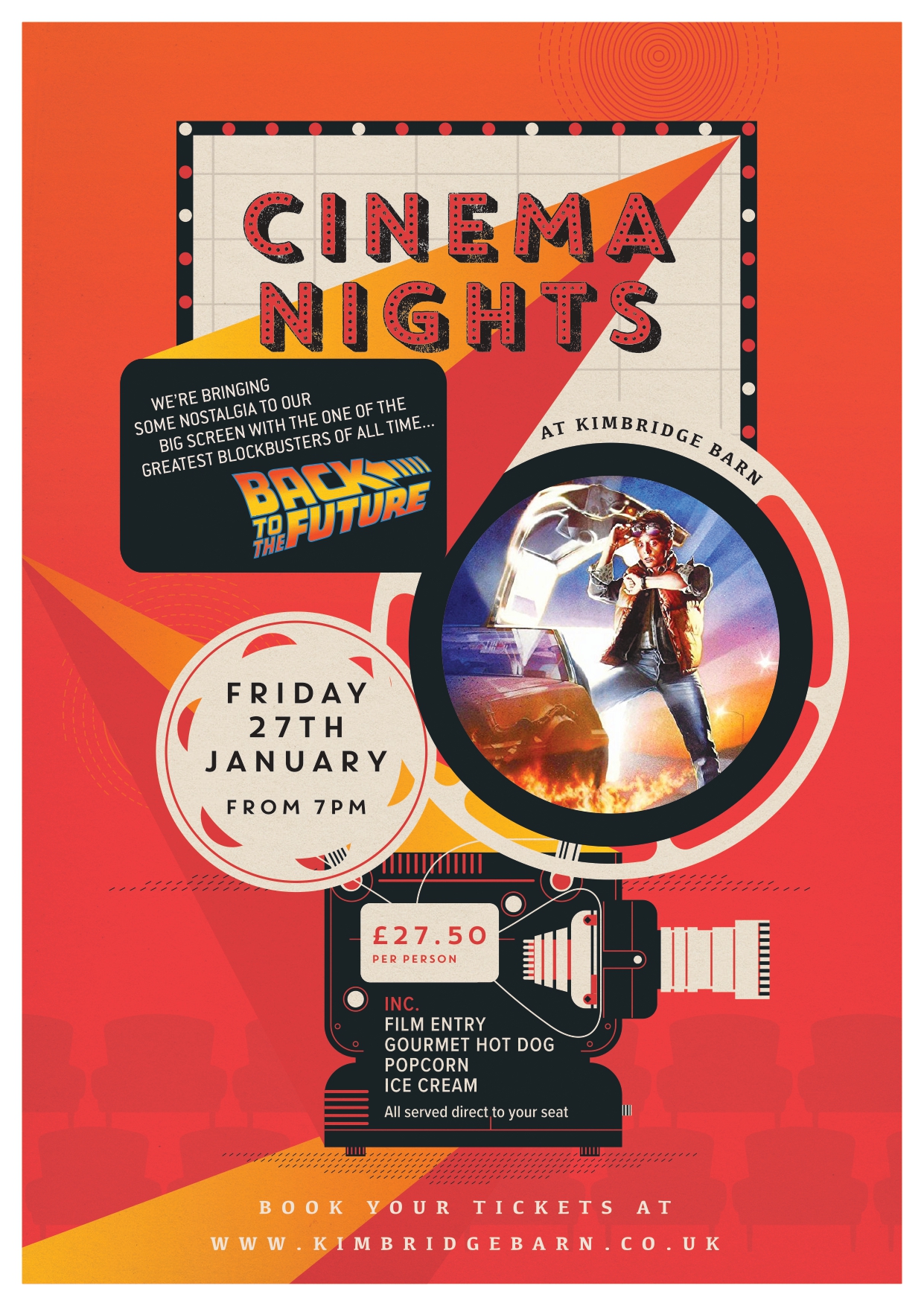 Drinks will be available to purchase on the night.
Please bring along a blanket or cushion for extra comfort!
Spaces are limited so we recommend booking as soon as possible to avoid disappointment.