Description
The 3rd Thursday in November is one of the most exciting dates in the wine calendar – Beaujolais Nouveau day!  And a big excuse for a party so we're bringing the celebrations to Hamble.  Le Bugle will be bursting with Beaujolais Nouveau and all things fabulously French, expect lots of wine, cheese, music and good times from our Director Général Yannick!
Come and join us from midday for a scrumptious four course lunch (ticket only) or from 3pm and enjoy a glass of Beaujolais Nouveau along with Le Grand plateau de fromage served in The Captain's Table.  We encourage you to get in the spirit and dress French style – there will be a fantastic prize for the best outfit ooh la la!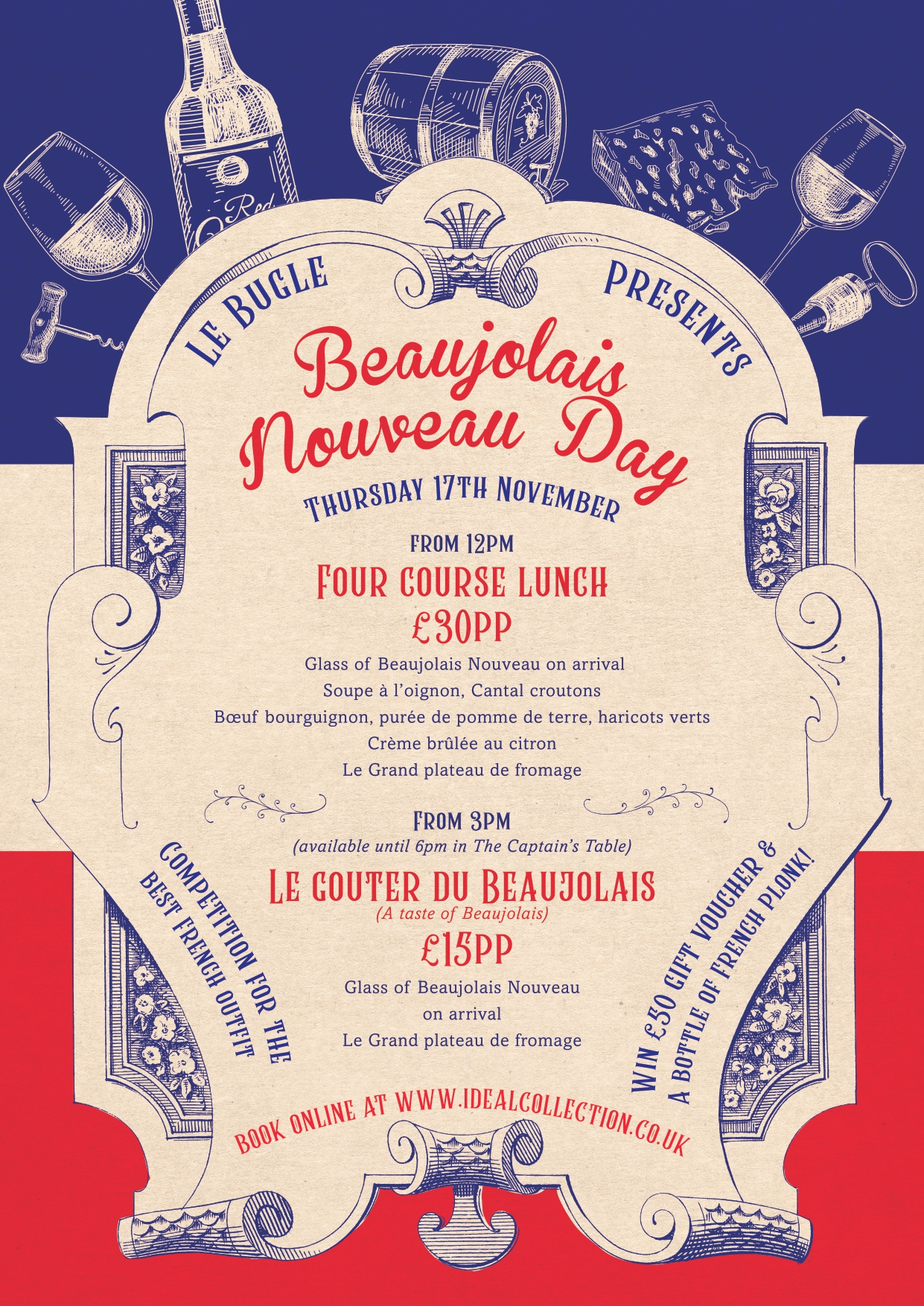 Booking for lunch is essential so grab your tickets quick whilst you Can-Can!
A deposit of £10pp is required on booking.