In September, we were delighted to be invited for a private tour of the Coates & Seely vineyards and winery in Whitchurch by Founder Director Nicholas Coates.  It was a fascinating morning learning about how this award winning English sparkling wine is produced, using not only traditional wine-making craftmanship but the latest technology too – most notably the concrete fermentation eggs, the only ones in England. Following the tour we were treated to a tasting of the wines accompanied by local food pairings, created by trained chef Virginia Coates.   The whole experience was first class and the hospitality we enjoyed as a team was very memorable.  It's easy to see why the judges of the UK Wine Awards described it as 'fabulously elegant and refined' and it's no surprise that Coates & Seely supply some of the most prestigious events across the UK.  We at Ideal Collection are proud to serve this at all our venues.
How it all began
In 2008, two old friends – Nicholas Coates and Christian Seely – embarked on a quest. They had between them successful careers in finance and winemaking, an unshakeable belief, and a burning desire to make, one day, a sparkling wine to rival the best in the world.  Their adventure drew them to the ancient chalk downlands of Hampshire, in Southern England, to a secluded valley nestling quietly in the hills, where the chalk soils and south-facing slopes presented the perfect terroir. They planted vines and began their craft.  They would call their sparkling wine 'Coates & Seely'.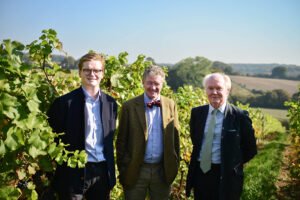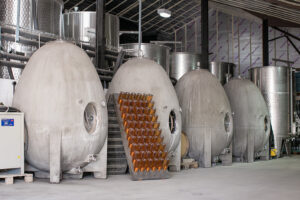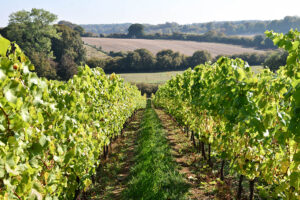 A decade later, their sparkling wines are listed in royal palaces, Michelin-starred restaurants and iconic houses around the world, and have won Gold Medals and Trophies in all of the leading national and international wine competitions.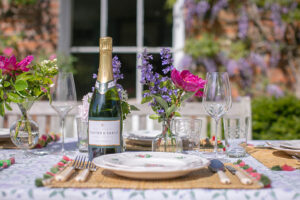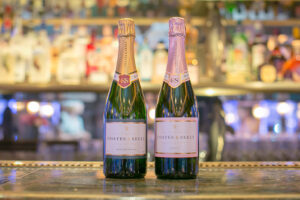 In 2017 their wines were voted Best Overall Wine, Best Sparkling Wine, Best Blanc de Blancs and Best Sparkling Rosé in the UK Wine Awards.  In 2019 their 2009 Blanc de Blancs 'La Perfide' won the International IWSC Trophy for Best Bottle Fermented Sparkling Wine. They are still the only English wine to be listed at the George V in Paris.
Why not visit one of our venues and try for yourself? www.idealcollection.co.uk/contact-us/