10 reasons to have your wedding reception at Kimbridge Barn
Here at Kimbridge Barn we are incredibly excited to re-introduce this amazing venue and for the first time, open our doors to brides and grooms who are looking for a magical location set in the heart of the countryside. Since taking over this charming and characterful barn, we have been busily working on all the details that make this venue the perfect place to hold your celebration. Venue hunting is not the easiest of tasks, and with all the other wedmin involved when planning your day, we thought we'd do the leg-work for you and share the aspects that we know will make you fall in love with Kimbridge Barn, just like we have.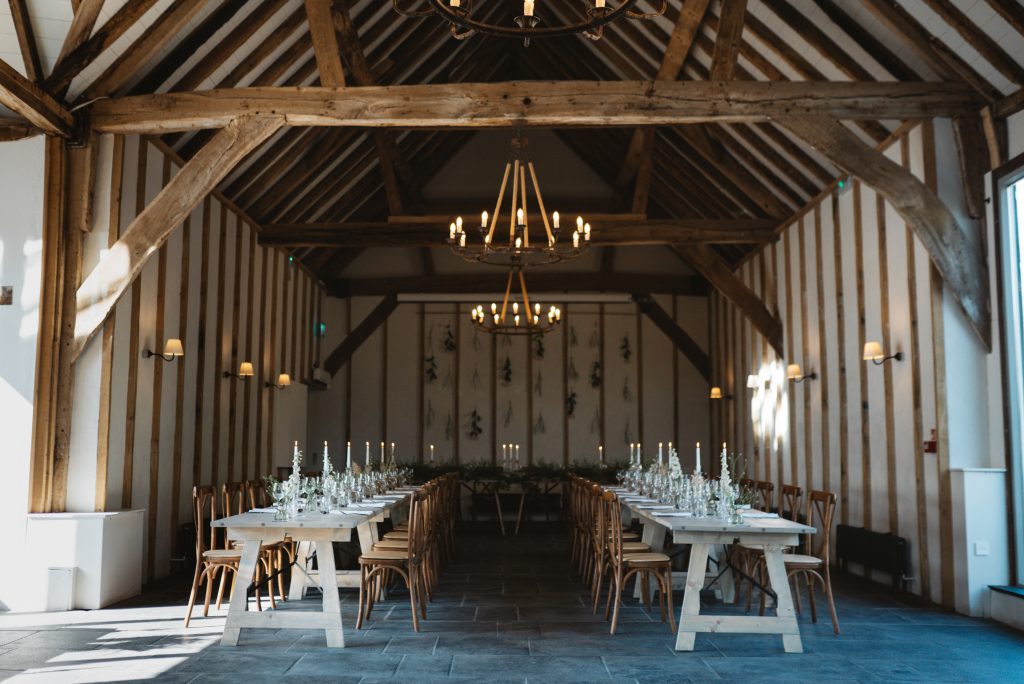 Location
Situated in the stunning surroundings of the River Test in Hampshire, Kimbridge Barn is set in an idyllic location that feels like a little piece of countryside paradise. The scenic setting instantly connects you with nature and with barn celebrations increasing every year, we wanted to offer something familiar and relaxed but deliver those details and service that will wow your guests and make it a truly memorable occasion.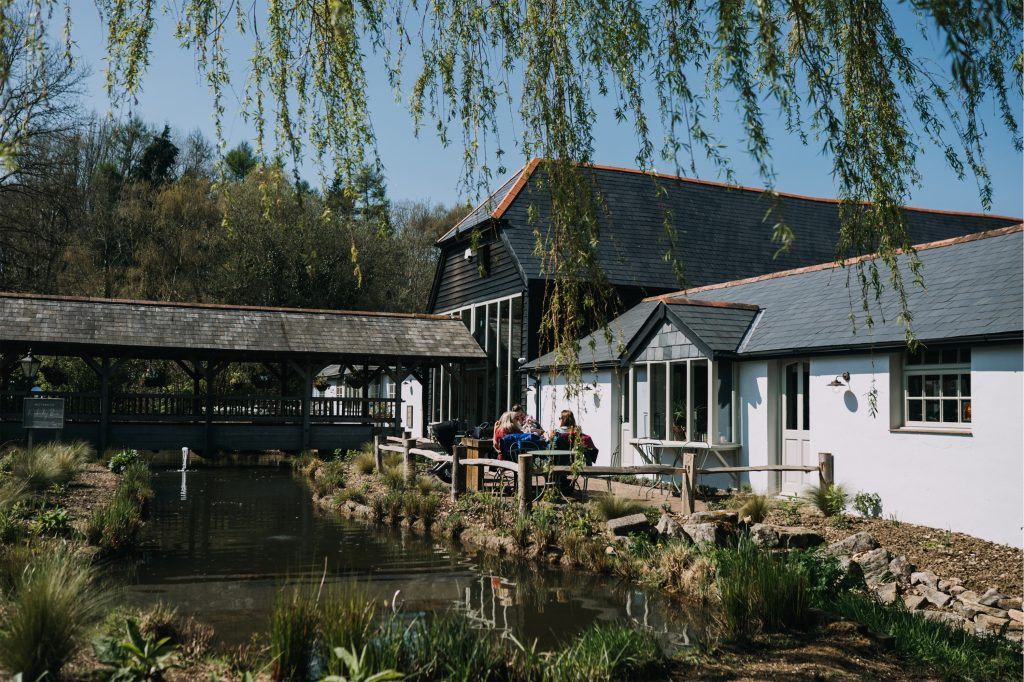 History
Our 19th century barn has a rich farm history and retains the best features from its original architecture, like the authentic wooden beams and chandeliers which create a charming and relaxed feel that will instantly tell a story. In contrast, the modern touches fit in perfectly with the rustic presence of the barn and large windows provide a light and airy space for any celebration. 

Memories
We know that you will love our venue as much as we do but our mission doesn't stop there. To us,  connection and quality experiences are something we are extremely passionate about – after all, it's the people that we surround ourselves with that shape who we are and support us along the way. We want to help you create memories that will reflect the bond that brings all your family and friends together and make this celebration one to remember.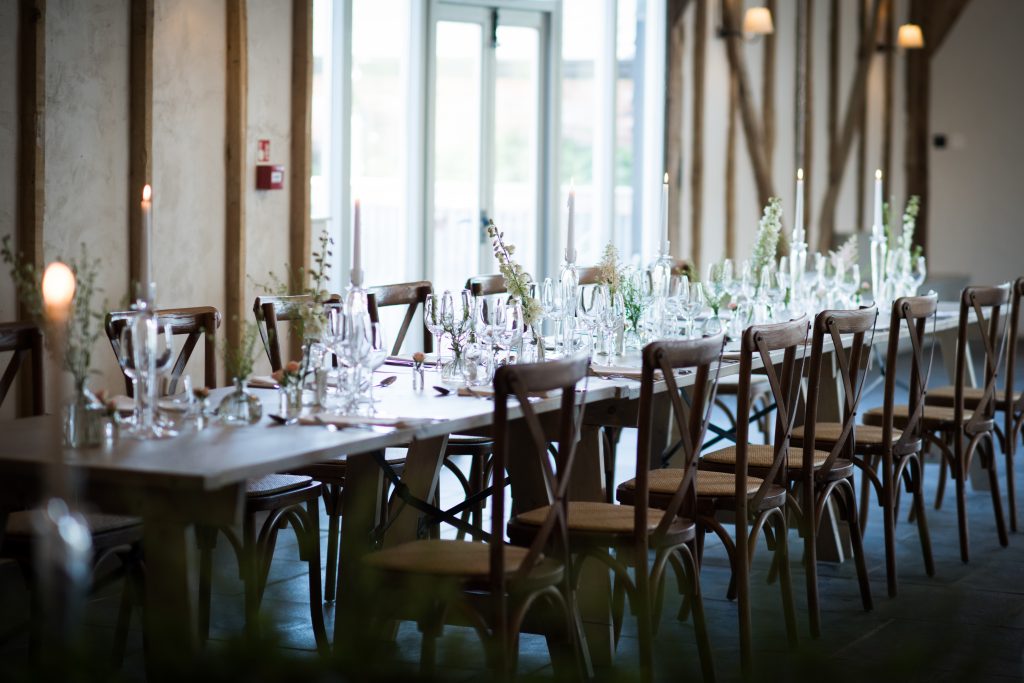 Outstanding catering
Our friendly and professional team will work with you to create a bespoke menu to complement your special day and take your guests on a memorable food journey. If you're the kind of person who gets excited about food, you'll feel right at home with us!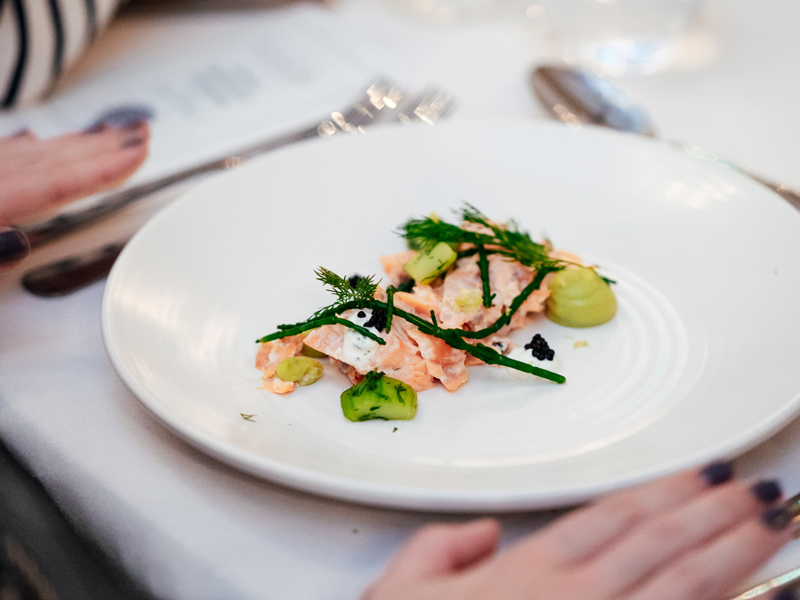 Local produce
We pride ourselves in using the best local ingredients so that you're not only enjoying the countryside setting but you're also tasting produce sourced by suppliers who support our community and care about our surroundings.
Cake delight
Our in-house pastry chef Maddy can help you craft the cake of your dreams with her creative eye and passion for confectionery. Having your cake made at the venue also saves the worry of having it transported so that you know on your day the cake will be kept cool and then beautifully displayed for your guests to admire – and enjoy!
Photography and Videography
The picturesque surroundings and riverside location make Kimbridge Barn a wonderful venue for photographs and video. Your photographer and videographer will be spoilt for choice when it comes to finding beautiful scenery for those golden hour shots and our private courtyard and rose garden are the perfect romantic backdrop for those quiet moments together or alternatively, a fabulous spot for those group photos that will soon take pride of place on your wall.

Suppliers
We work with some of the best wedding suppliers in the area and we want you to know about them too! With our recommended supplier list we can help with those all-important choices so you know your wedding details and are in good hands. 
More than just barn hire
Our room hire includes full use of The Barn, The Boot Room and the adjacent courtyard from 8am on the day of the wedding until 8am the following day so you can enjoy the different spaces within our venue to suit the different parts of your day.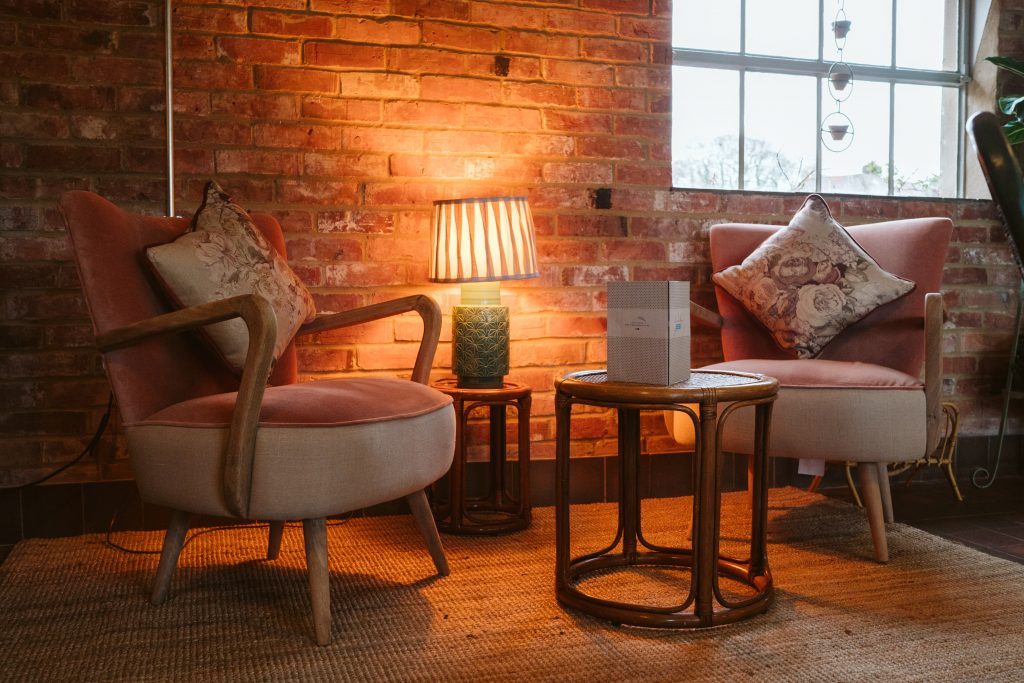 Expertise
Our team of wedding specialists will be at hand to guide you through our process and help you along the way to ease any pressure during the planning. Our experience in events means you can call on us if you have any questions and we will do everything in our hand to make sure your day runs smoothly so that you can enjoy the celebration fully knowing we've got this!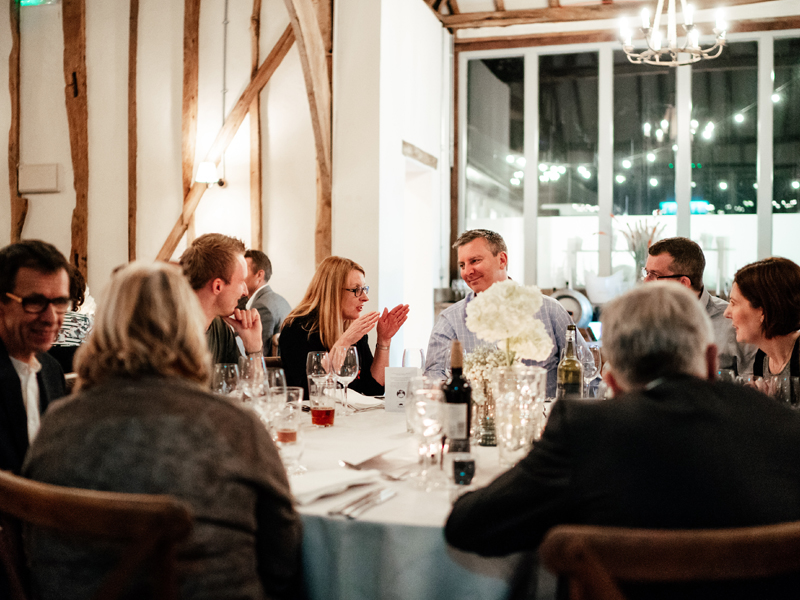 If you would like to find out more about our wedding hire options and prices please call 01794339444 or email events@kimbridgebarn.co.uk